We supply powder coated Gi noise barrier of colors in green, grey and others. Galvanized steel noise barrier with pvc or powder coating has stronger corrosion protection over GI noise barrier panels. Resin paint available. Straight panels, curved panels and various designs available.
Sound absorption wall panels for the construction of noise and visual barrier: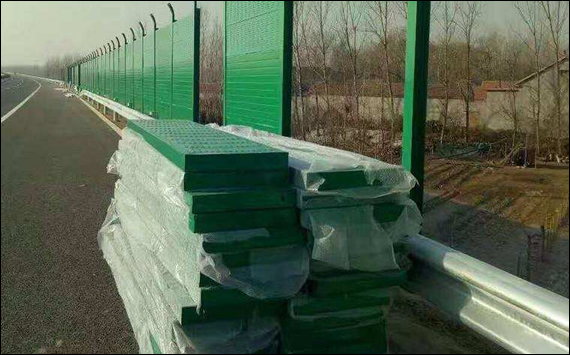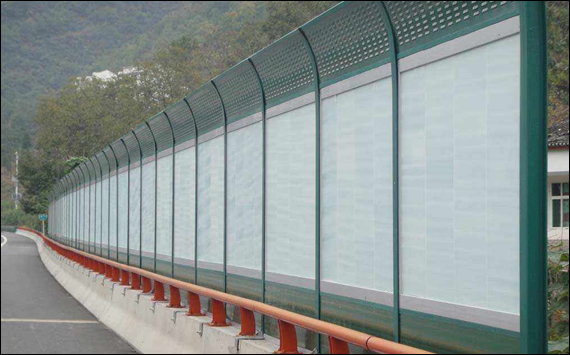 Powder coated GI box with Glass wool infill and perforated on the track side
Structure of noise barrier made of GI panel box with a system of three-layer structure
Powder coated GI box with Rock/Glass wool infill and perforated on the track side.
Panels are coated with Greys color, green, silver, others.
Materials have a minimum 25db noise reduction, comply with operational noise study model, and comply with the architectural and aesthetic proposed panel stacking design.
UC steel post and parts for the installation of the whole system.
Height and length can be specified.

We provide drawing for design and detail references.
Samples provided freight collect: A mock-up sample 9.0m long (3 SPANS X 3.0M) and 2.5m high for field test of noise performance and for client approval.