We supply metal sheet and acrylic sheet barriers used as a noise and visual barrier fixed to the flyovers, also called Flyover Noise Barrier.
The barrier is a mixture of fixture connections and fittings to the acrylic sheet plus a bolt on connection of the barrier to the bridge parapets.
While we are listing following materials applied in a Kuwait motorway project for reference, we can supply full range of highway flyover noise barriers meeting various specific requirements.
Project Package for Flyover Noise Barrier in Motorway: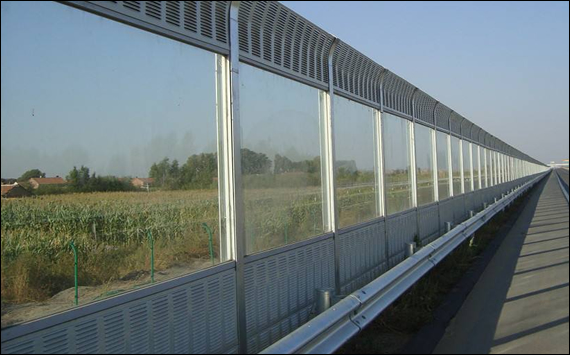 Flyover Noise / Visual Barriers, Acrylic sheet thickness required is minimum 15mm.
The transparent acrylic sheet is highly transparent cast acrylic sheets with embedded polyamide threads. These threads can restrain any fragments caused due to breakage during an accident, and prevent them from falling onto the road. The acrylic sheeting is suitable on bridges as a soundstop before and shall be approved for use without any additional restraint systems.
The acrylic sheeting with a strong track record of being used internationally in bridge barriers is used.
Location of Noise / Visual Barrier
The construction works shall be in accordance with the General Specification (including the modifications and amendments in Division 1 - Amendments to the General Specification) and other relevant sections and clauses of the General Specification for Motorways.
The height of the barrier (visual/noise barrier + flyover parapet) is 2m high. The works consist of providing visual/noise barrier bolted on top of the flyover parapets, plus providing spare sections of the barrier.
The choice of options: colors can be brown light grey, or others.
The design of panels can be straight or curved or other shape.
Samples: Samples of the acrylic sheet in different colours can be supplied.
Visual / Noise Barriers [3 finishes] :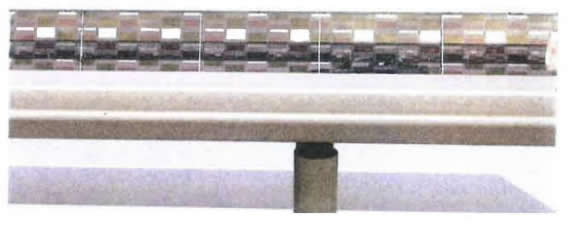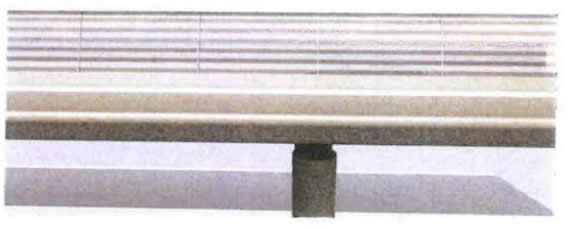 Acrylic sheet is popularly used in the visual/noise barriers for road construction civil engineering project, transport and bridges construction with a modern light feeling compared with traditional heavy metal sandwiched acoustic panels.
The sheet screen is provided with functional surfaces to equip them for specific applications including:
- Antireflective surfaces
- Anti-abrasive coating