We supply outdoor sound proof noise barrier used as border fence of construction sites, the factories and plants as well as highways. The barriers are applied for the purpose of reducing the noises generated in construction and production and traffic.
Outdoor noise absorptive screens and acoustic panels enjoy high sound insulation and high sound absorption property, offering noise protection with minimal maintenance requirements, ideal for traffic noise reduction, plant production and machine operation sound.
The barrier materials are Fire retardant, Perforation available, Durable, Salt protection available. The panels are supplied in wide range of finishes, treatments, sizes, thickness and designs.

Outdoor Noise Barrier for Construction
Project in United Arab Emirates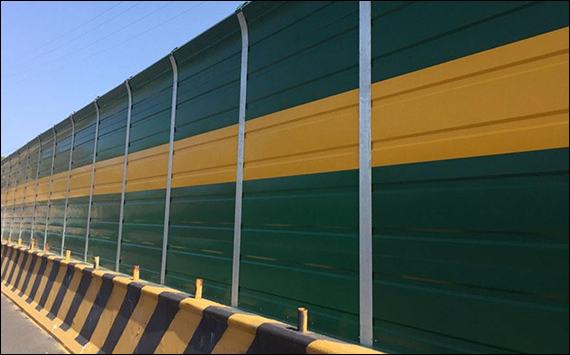 Noise sound barrier for construction site, made of weather proof durable material
Out door sound proof noise bariers

Fence with soundproof panels: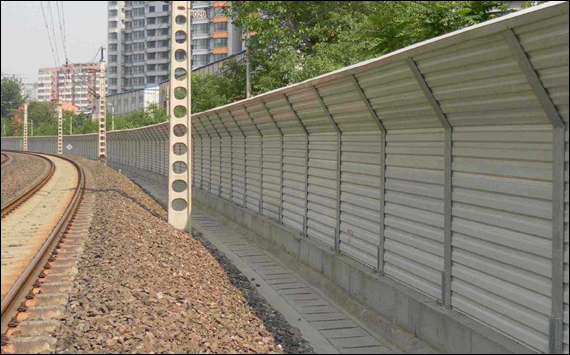 Width of a panel 2.0m
Height of the panel 4.0 m
Width 100mm
Panel type: Shutter and perforated

Out Door Noise Barrier for High Way
Highway soundproof wall project:
Noise barrier as below:
Absorbed noise barrier for high way or express way
Noise barrier use both absorbed material and polycarbonate