Shanda supplies products and services for City Construction Noise Barrier Project in Australia, China and other countries. We make reliable partner for an environmental, aesthetic and economic solution. City construction Noise Barrier is designed with normal wind loading, not subject to cyclone or hurricane ratings. We supply Posts, Metal panels, Fillings and other accessories for the noise barrier system. We also supply galvanized mesh and perforated metal mobile fence barriers for construction sites security.
Typical City Construction Noise Barrier System Supplied to Australia:
TOTAL Quantity: 25000 sqm or custom
The noise barrier must be 5.5 metres high and 220 metres long.
Because of some filling required for the estate, the posts need to be 7.5 metres long with 2.metres being below ground level.
The posts can either be supplied ex China or locally in Australia should costs be prohibitive.
Wind loadings are normal and not subject to cyclone or hurricane ratings.

Details:
Panel size: 3000mm length, 100mm thickness total
Metal Panels with holes perforated into uniform patterns ( round hole, hexagonal hole, diamond hole or custom)
Insolation: fiber-glass with 45 kg/cbm density
Section height (which assembles from several panels): 6 m
Metal Panels: Galvanized metal, not aluminium, 0.7-0.7 mm each side or 0.8-0.8 mm each side, or 1.0mm thickness.
Wind pressure (wind load): not less 120 kg / sqm (wind is about 46 m/s) – MOST IMPORTANT!
The use: This perforated metal structural noise barrier is used around construction site of electrical factory or other facilities. As fencing as well as sound barrier, so design is not important, the main part – panels and construction must bare Wind Load as required as Australia has winds most time.
We can supply necessary construction and technical support as follows:
1. Technical description/drawing of the product (we can propose different types and design for customers of the world)
2. Package method in FCL (we will attach photos for reference and choices)
3. Several proposals can be made for customers consideration.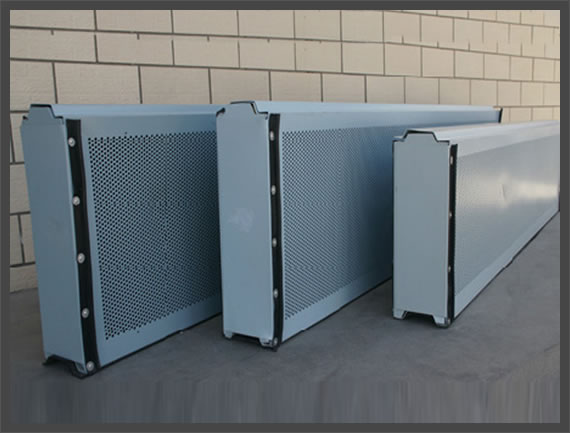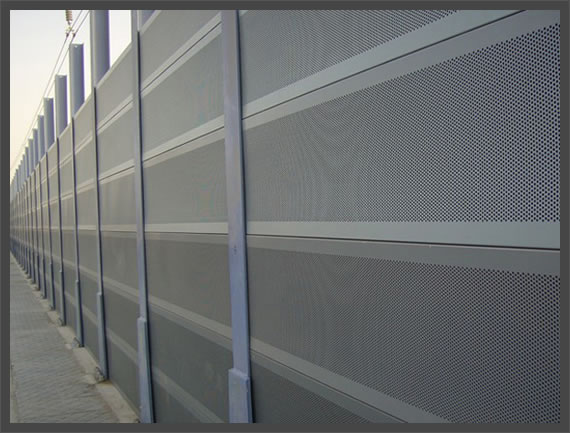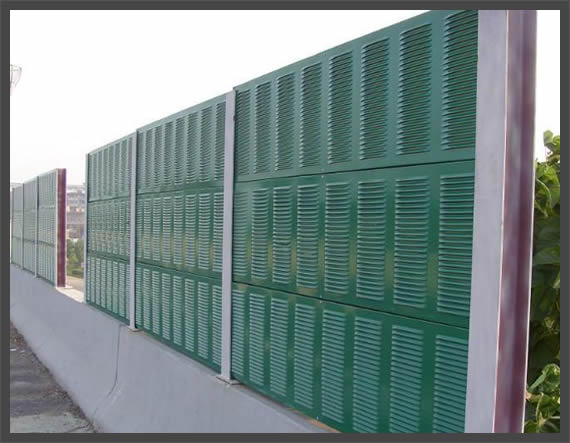 This City Construction Noise Barrier System Offering the following features:
1, Fast and convenient installation and removal;
2, In an overall shape of straight with sound-absorbing panels on the top, in the upper part of the wall and in the middle of the frame structure in a continuous body;
3, Curved barriers, noise reduction effects are particularly good;
4, Sound absorbing panels: sound absorption, sound insulation, good effect, durability, guaranteed service life;
5, Designed according to user requirements: Different types, in harmony with the environment, the surrounding environment, scenery line. A variety of colors and shapes, combinations, landscape effects, factory and other city construction noise proof barrier fence.

Applications: General noise control and wind control in a variety of acoustic environments like power stations, hospitals, schools, construction sites and other industrial enterprises.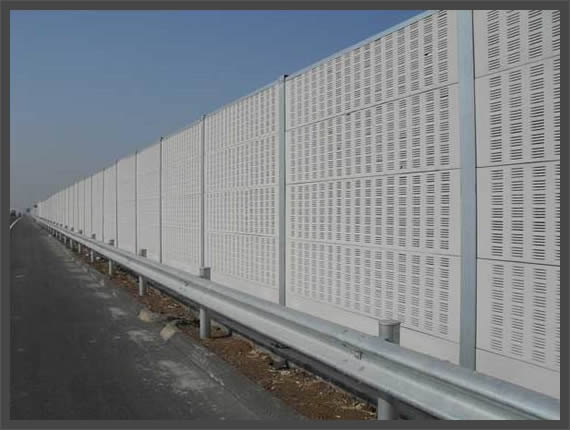 Other Barrier Products for Construction Sites:
Shanda offers a variety of metal mesh perimeter fences and temporary barriers for construction security.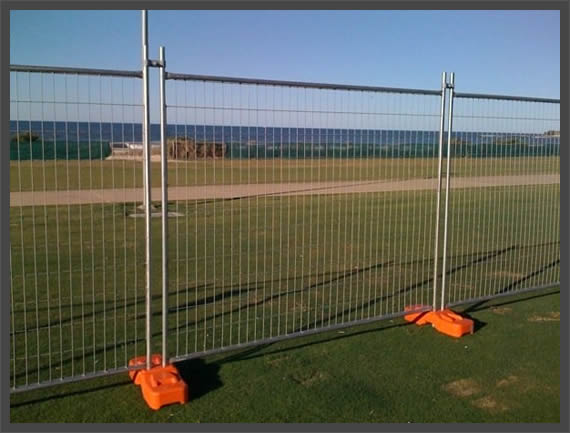 Galvanized Welded Mesh Fence


Mobile barrier made of perforated galvanized sheet, punched with round holes. Warning fence to keep people away from the construction sites.