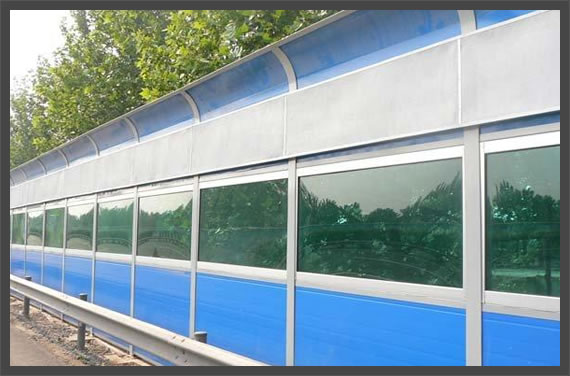 PC Sheet Noise Insulation Barrier System makes effect solution for wind blocking and sound proofing.
Material: PC sheet. Comparing with metal sheets barriers including galvanzied sheet or aluminum sheet, the plastic sheet costs less, weight less.

Panel Height:0.5m-1m
Panel Length:2.0m,2.5m,3.0m,4.0m.
Panel Thickness:80mm-100mm.
Sheet Thickness:6mm-12mm,100mm
Barrier size: length 3000mm/2750mm; width 600mm; thickness 150mm
Panel thickness: 80mm, 100mm,120mm
Flange plate: 250x250x10, 300x300x10, 350x350x10, 400x400x10mm etc.
Panel type: solid sheet.
Specificaion of H Post:100*100*6*8mm 125*125*6.5*9mm 150*150*7*10mm etc.