Shanda supplies a complete system for highway security and construction uses. We supply galvanized steel guard rails used for traffic control in highways. Typical forms of beams are W beam and Thrie Beams. The guardrail two wave and three wava panels can be used together with Highway Noise Barrier System, or the metal security fencing system.

Work Principle:
Steel beam guardrails are designed to ensure minimum damage to the vehicle and its occupants. The waved metal panels can absorb maximum energy by flattening out laterally and restraining the vehicles from veering over during the collision. Once accidents happen, the guardrails will help prevents the vehicle from skidding back onto the carriageway by controlling exit angles through gradual deceleration and effective redirection of the vehicle back on to the road.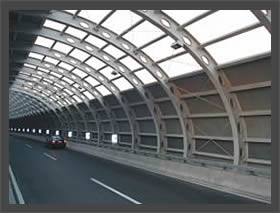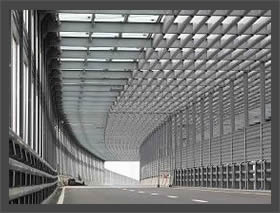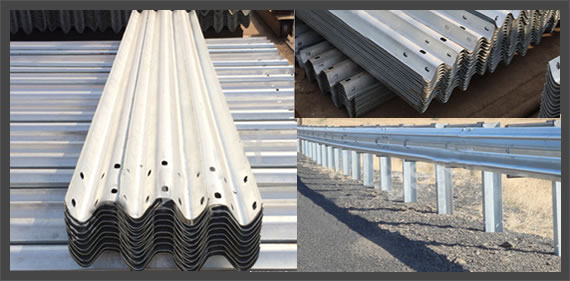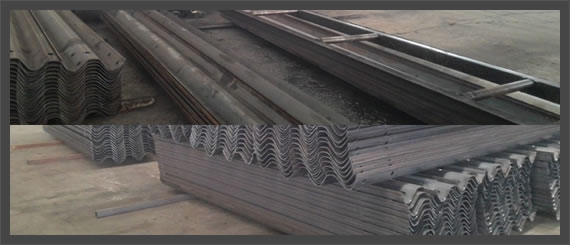 Advantages:
a. Enables quick repairs in case of accidents.
b. Complete road safety is maintained along the entire length of guardrail.
c. All components are galvanized and steel as a countermeasure against corrosion and the elements for a longer service life.
d. OEM or ODM service offered
e. Post,spacer,washer,bolts and reflector also can supply.
f. Strong absorption collision energy capacity

Railing Fixing Parts
a. Posts (C posts, U posts, H posts, Sigma posts, Flange posts, Round posts, etc.)
b. Other Accessories (Spacers, Terminal End, Guardrail Reflector, Flat Plate, Bolts, Nuts and Washers, etc.)

Technical Information:
Profile: W beam or Three beam Steel Highway Guardrail
Normal Size
W Beam: 3300 / 4130 / 4320×306 / 310 / 312×80 / 83 / 85×2.55 / 2.67 / 2.75 / 3 / 4mm

Thrie Beam: 3300 / 4130 / 4320×506×80 / 83 / 85×2.55 / 2.67 / 2.75 / 3 / 4mm

Available in different sizes as per your request
Materials: Steel Grade Q235B ( S235JR)
Steel Grade Q345 (S355JR / ASTM A529M 1994)
Or other Steel Grades

Surface treatment
Hot Dipped Galvanized (or Powder Coated available)
Thickness of galvanized (double sides)
550 (80µ) / 610 (85µ) / 1100 (160µ) / 1200 g/m2 (170µ) or as per your request.
Technology: Cold Rolled
Applicable standards: JT/T281-2007(China), AASHTO M-180(USA), RAL-RG620 (German) Or any other International Standards.
Certificate
ISO9001:2000, ISO14000, SGS, CE, etc.
Other special specification as per client's requirement or drawings.
Popular Guardrails:
Specification
Beam Thickness
Beam Length
Wave width
Wave hight
weight
4128 mm * 311 * 83(85)
2.75 mm
4128 mm
311 mm
83(85) mm
43.1 kg
3 mm
4128 mm
311 mm
83(85) mm
47 kg
4 mm
4128 mm
311 mm
83(85) mm
62.54 kg
4320 mm * 311 * 83
2.75 mm
4320 mm
311 mm
83(85) mm
45.1 mm
3 mm
4320 mm
311 mm
83(85) mm
49.16 mm
4 mm
4320 mm
311 mm
83(85) mm
65.44 mm