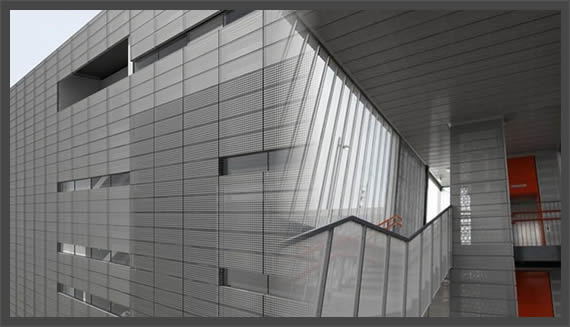 Aluminum perforated panels are popularly used as highway sound barriers and architectural acoustical panels. Aluminum alloy panels have light weight and excellent property of anti-corrosion and alkaline resistance. Suitable for both indoor and outdoor uses. Fitted with fibers and foams, the sound reduction function of the metal panels works even better.

Architectural Perforated Aluminum Acoustic Panels
When used as acoustical panels for architectures, the perforated aluminum sheets are made to custom sizes square tiles punching into round or slotted uniform patterns. The punched metal sheets are used as interior ceiling panels and wall panels for decoration and sound insulation. Very popular high grade building materials for modern halls and buildings.

Popular Type: White Aluminum Perforated 2x2 Acoustic Ceiling Tiles

Material: Aluminum Alloy Ceiling Tiles
Ceiling Tile Shape: Square
Function: Fireproof; Heat Insulation; Moisture-Proof; Mould-Proof; Sound-Absorbing; Waterproof
Feature: Decorative artistic ceiling panels;Integrated Ceilings; Made with Uniform perforated holes.

Auminium interior ceiling for sound acoustic absorber and mobile home wall paneling.
Suspended structure metal ceilings.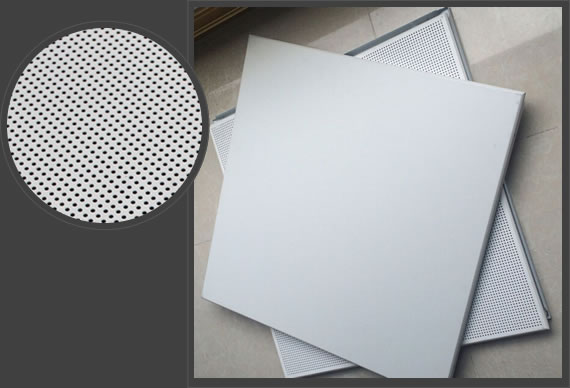 Fire Resistant Highway Acoustical Panels Sound Barrier

When used as sound barriers for highways and railways, the aluminum sheets are used together with forms, PC or various wrapping materials to form a wall of wind resisting and noise reduction. Aluminum acoustical panels are never rusting and can be used maintaining free.

Material: aluminum sheet.
Appearance: shutter type, perforated type.
Colors: Clear, lake blue, green, blue, opal, brown, silvery gray, red.
Other color can be ordered according to you request.
Transparent sheet: PC, PMMA.
Panel height: 0.5m ,1.0m, 3.0m.
Length: 2.0m,2.5m,3.0m,4.0m.
Thickness: 1.0-1.5mm.
Sound transmission loss ≥ 30 dB;
noise reduction coefficient ≥ 0.7;
fire resistance class E.
Aluminum acoustical sheet sound barrier is composed of alloy keel frame, perforated plate, built-in absorbent fabric or fiber, used as sound insulation and noise reduction system for High-speed Rail, highway, municipal construction, rail transportation.

Fittings:
Sound barrier H-post: 100x100x6x8mm, 125x125x6.5x9mm, 150x150x7x10mm, 175x175x7.5x11mm.
Sound barrier flange plate: 250x250x10, 300x300x10, 350x350x10, 400x400x10mm etc.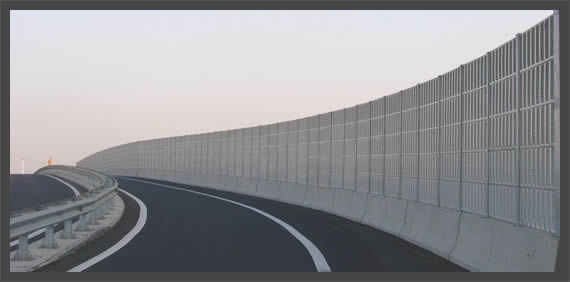 According to your request, we will provide more technical parameters, product certification and other details. Welcome to contact us.