According to the application environment,sound barriers can be applied to highway, railway, residence, urban landscape and factory etc.
Highway acoustic sound barrier panels are installed between the sound source and the recipient to have the function of sound reduction.
Acoustical barrier has excellent performance in acoustic and thermal insulation, as well as protection of highway traffic. acoustic sound barrier material classification:
metal sound barrier (metal louvers, metal mesh holes),
concrete sound barrier
PC sound barriers,
sound barriers, such as fiberglass.

The acoustic panels materials options:


Perforated metal mesh sheet;
Metal louvers barrier;
Non metal panels (Vinyl, PC sheet);
Concrete sound barrier (lightweight concrete, high strength concrete).

The panels can be combined with acoustical foam, mineral fiber, glass fiber, etc.

Metal and vinyl barrier can be used in soundproof walls, ceilings, industry, constraction, ome appliances, mechanical equipment, etc.
Acoustic Barrier Applications:
Highway Construction System
Common walls
Placed over drop-in ceiling systems
New construction/between studs.
Where ever Sound Transmission Control is needed.

Specifications:  
1) Thickness: 1.5mm-12mm;  
2) Width: Max. 2100mm;  
3) Length: any dimensions (5800mm & 11800mm to be loaded into the container)  
4) Color: clear, blue, green, opal, brown, etc.

We supply following Acoustical Panels and Barriers:

Perforated Sheet Acoustic Panels
Perforated metal sheet ( aluminum, galvanized steel, stainless steel ) can be used for the highway, railway, subway and other municipal traffic facilities as environmental noise barriers, also as acoustical panels used in wall and roof construction object, generator room, factory workshop, for building balconys.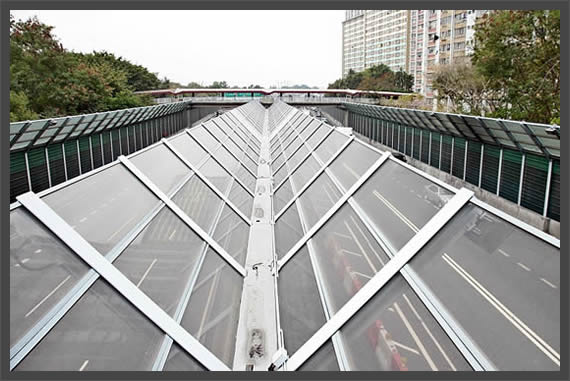 Metal Louvers Acoustic Panels


Acoustic Fencing Sound Barrier Wall Panels

Acoustic Fencing Sound Barrier Walls are complete wall systems designed for absorptive noise abatement in residential and industrial applications. Made of proprietary composite concrete materials, our products are among the most technologically advanced and effective noise barriers on the market. They are manufactured in component form and shipped to site for field installation.
PC Sheet Highway Acoustic Noise Barrier


PC Acoustic Panel Specifications:
Thickness: 6 to 16mm
Maximum width: 2,100mm
Length: any dimension
Specific gravity: 1200kg/cbm
Colors: clear, blue, green, opal, brown,bronze,etc.

Technical features:
Impact strength: 850J/m, the impact strength of solid PC sheets is 250 times that of glass, 20-30 times of PMMA sheet.
Light transmission: 80%-90% for different thickness of clear color

UV resistance:with our 50μm thickness UV layer, the sheet can filter 99% ultraviolet radiation in sunlight
Specific gravity: 1.2 g/cm
Coefficient of thermal expansion: 0.065 mm/moC
Temperature: -40oC to 120oC
Heat conductivity: 2.3-3.9 W/m2 oC
Tensile strength: >60N/mm2
Flexural strength: 100N/mm2
Modulus of elasticity: 2,400mPa
Tensile street at break: >65mPa
Elongation at break: >100%
Specific heat: 1.16J/kgk
Heat deflection temperature: 140oC
Soundproof index:6mm--29dB,8mm--31dB,10mm-32dB 12mm--34dB
Vinyl Panel Highway Barrier:

Vinyl Sheet Thickness: 2mm to 20mm
Maximum width: 2.m
Length: no limit
colours: clear, blue,green, etc.
Vinyl acoustic barrier features:
High light transmission;
High sound insulation: 37dB average, soundproof index: 0.84 average;
Suitable for wide range of temperature work: from -40C to 120C, the product will not deform;
.Light weight.