As a professional manufacturer of noise / sound barrier products, based on our proficiency and experience in this field, we can supply good quality suitable material and method for constructing projects of various noise barriers.
We supply noise barrier for construction meeting the guideline for the Traffic Noise Assessment Criteria for Expressway and various international standards, our main products as following:
Sandwiched sound absorptive panels
Bi- absorbent noise barrier panel
Noise Barrier for Expressway
Noise protection & visual barriers
Flyover Noise Barrier
Out door sound proof noise bariers
Bi-absorbent noise barrier panel
Perforated noise barrier acoustic panels
Anti climb safety noise barrier wall for fencing
Outdoor noise barrier
Sound barriers for residential area / residential sound barrier fence
Wall sound barriers
Road noise barriers
Visual barrier fence
Highway composite sound barrier wall
Highway noise barrier shielding screen
Speedway arc / curved sound barrier
Railway road acoustical panels
Construction site sound barrier fencing
Plant / Factory noise barrier wall fencing
Machine operating sound shielding screen
Our noise / sound / acoustic barrier panels can be divided into metallic noise barrier and non-metal acrylic sheet according to materials.
Our metal noise barrier panels are mainly Aluminum noise barrier panels, GI noise barrier panels, Powder coated steel barrier panels sandwiched with sound absorption High Density Mineral Wool.
Quality Noise Barriers Panels Provided
We supply noise barrier and acoustic panels made of choice materials
For steel frame, parts, fittings, our material: Steel: S 235JR (EN 100025)/ IS 2062/IS5986 or equivalent.
For aluminum metal sheet used as front plate facing the source of the sound: Perforated aluminium alloy A5052P panel to JIS H 4000 or equal quality.
For galvanized steel plate used as the back plate, we use hot dipped galvanized steel plate SPG 3S to JIS G 3302 or equal quality.
The sound absorbing material in between the two plates is glass wool acoustical board No.232K to JIS A 6301 or equal providing a sound transmission loss of 32 or better.
We supply sound / noise reducing panels with a variety of finishes and designs
All external surfaces are coated with fluorine resin paint to a colour selected.
Perforated noise barrier sheet we supply can be Hexagonal perforated, round hole, shutter, other designs.
The quality of the noise barrier panels can be tested to meet international standards
The noise barrier panels structures are wind proof enough for highway and rail way uses: The panels are bolted to galvanized steel H-sections at 2 m centres supported on reinforced concrete foundation pads designed to prevent twisting and overturning under a wind load of 390 kg/m2. Dispersive type and absorptive panels to attenuate noise level design, to withstand the minimum wind pressure of 150 kg/m2.
Bi- absorbent noise barrier panel supplied with EN1793 & EN 1794 European standards.
The noise absorption panels are manufactured from durable material to serve A long life of Min. 20 years with minimum maintenance.
Sound absorbing medium comply with AS 1045/1971 - Sound Absorption Co-efficient.
Panels are tested for Airborne Sound Transmission Loss Using ISO Standard 140/1 and 140/3 (AS 1191-1985). The Sound Transmission Class shall be determined according to ASTM E 413 (AS 1276-1979).
Sound absorption panels are tested in accordance to Sound Absorption Coefficient according to ISO Recommendation R 354 (AS 1054).
We supply prompt and complete after-sales service for all our products, test certificates verifying the acoustic performance of panels, before production is provided.
Storage and Protection
Noise barrier panels shall be stored under cover, shall be protected all times from injury and when placed in position on the structure, they shall be free from dirt, grit, oil grease or other foreign substance.
Installations
As the panels are erected they shall be securely held in position until connections and fastening are sufficiently complete to enable the panels to standard freely in total safety.
Care shall be taken to avoid damaging the concrete parapets and fixing positions shall be set out to avoid clashes with parapet reinforcement, hand rail on parapet wherever possible.
Related Products:
We also supply highway guard rail beams, highway mesh fences, railway fences, perimeter / border fences for highway, railway, road and various perimeters.
Projects Illustration
We have provided contractor of road construction civil engineering project, government transport and bridges construction projects, in Sri Lanka, India, Argintina, UAE and other countries.
Aluminum Noise Barrier Panels for Factories / Plants / Facilities

Acoustic noise barrier for highway and railway, pvc coated Gi panels shutter pattern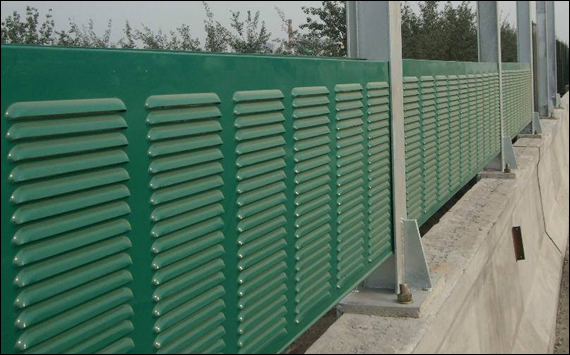 Visual Barrier for Highway, installed behind the beam guard rails crash barriers: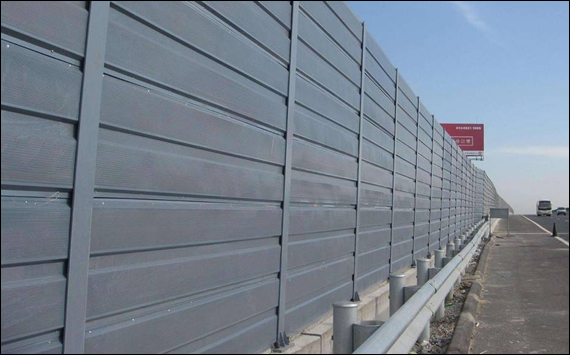 Noise barrier for viaduct in highway construction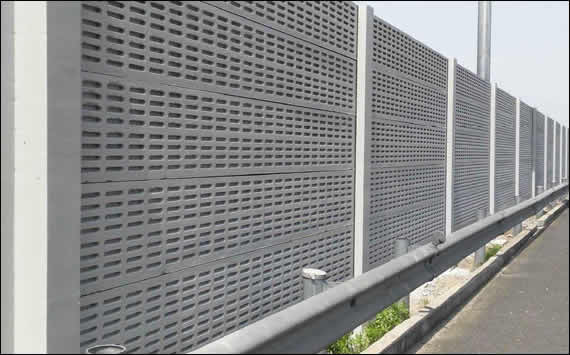 Installing noise barrier on both sides of the viaduct: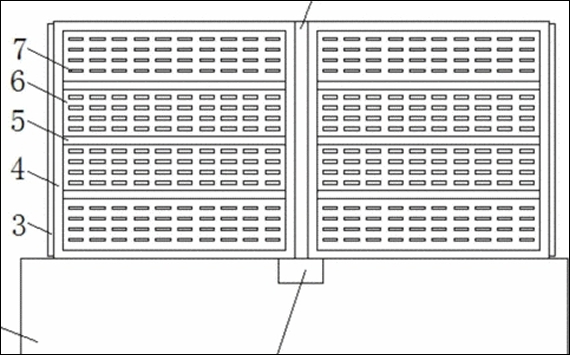 The height of the noise barrier panels installed on both sides of the viaduct is normally 2 m, while the combination barriers are less than 1 m in thickness.